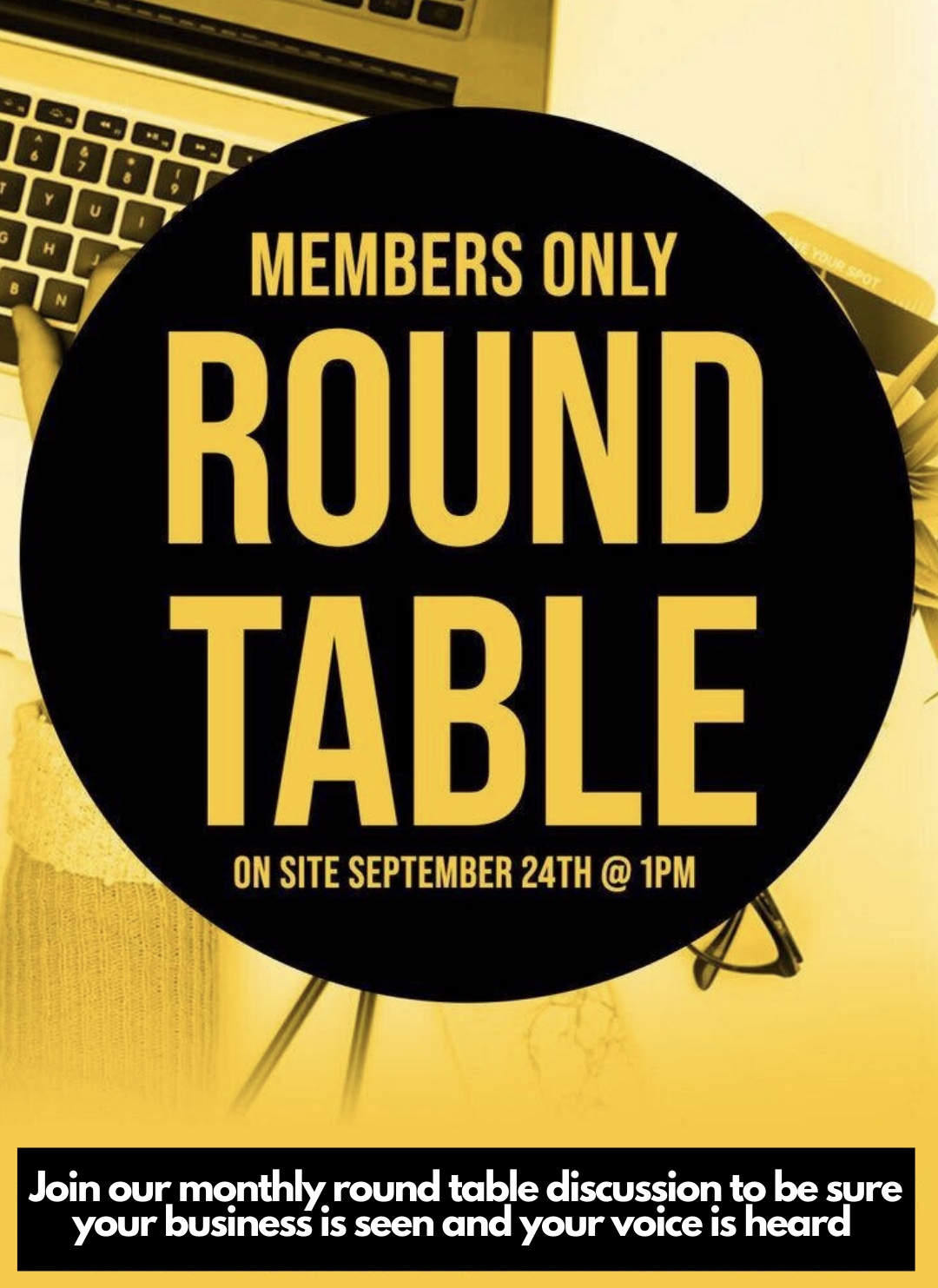 Join Ernestine & Jay Morrison on site for a round table discussion on what you do best in your respective industries and how Legacy Center can help. Feel free to come prepared with any ideas or suggestions you have for improvement, how we can support you better and what you're benefiting from most at Legacy Center.
We want to become more familiar with what you do in your profession to better tailor our efforts and offerings.
What we're bringing to the table:
- A debrief on past events and offerings
- What's in the pipeline at Legacy Center
- What our intentions are for advancing the space

What you can bring to the table:
- Details on why you joined Legacy Center
- Who you are outside of work, work, work
- What your expertise is in your industry
- What are you benefiting from in our Community
- Where are we lacking and how would you suggest we improve
- How can Legacy Center support your business needs on a micro level
This is an on site event and we are following CDC Covid-19 suggested guidelines without exception. We would love to be prepared as much as possible for all members who decide to join us for this months round table and ask that you please RSVP at
LegacyCenterEvents.com
to help us better accommodate you.