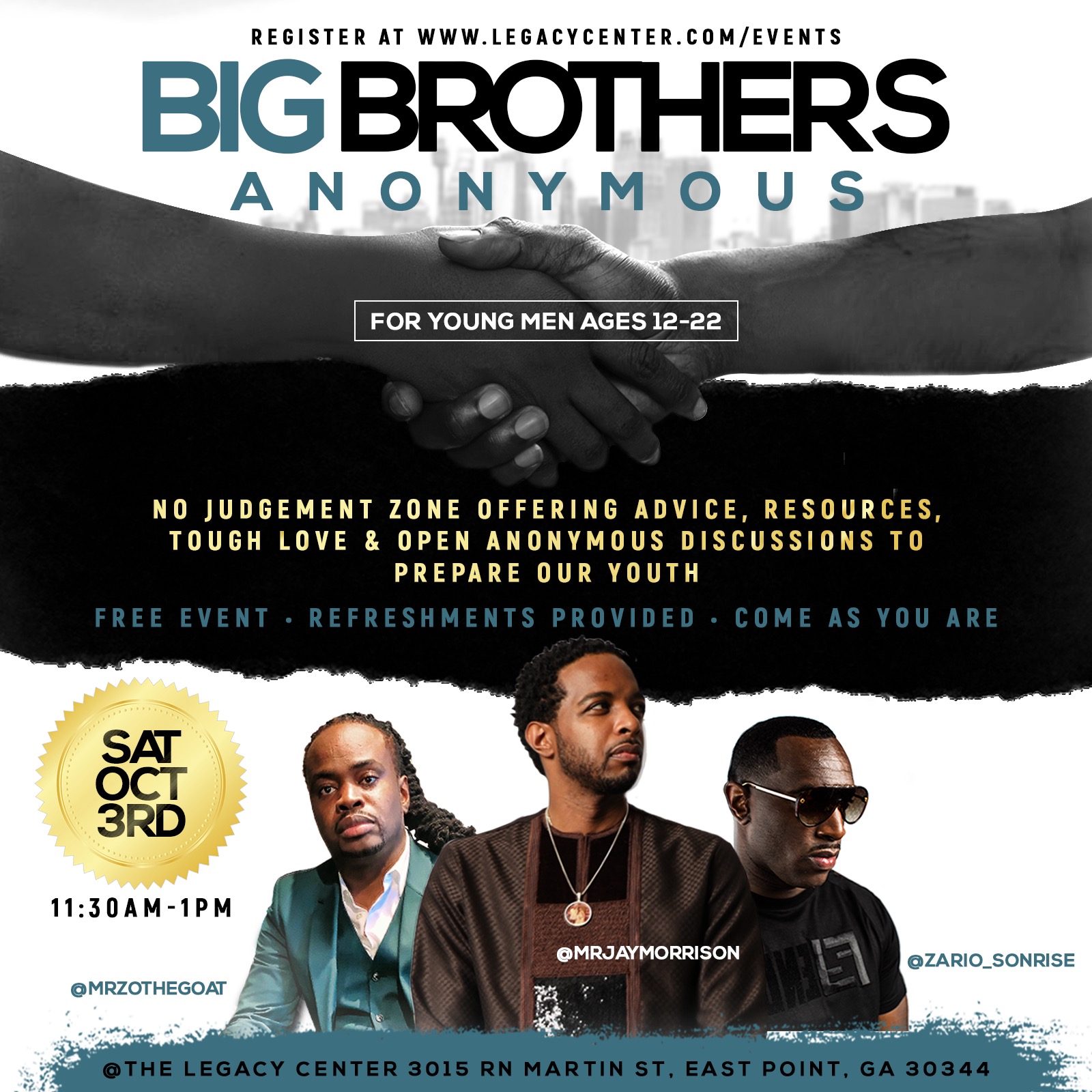 Big Brother Anonymous is an impactful Mentorship building session for young men ages 12-22. Real Estate Mogul and Businessman,Jay Morrison as well as several other influential, successful peers and partners and local mentors will provide these kings a safe place to be physically, mentally, emotionally and financially fed.
No big agenda! Just a non judgement listening, building and value add session. These young men can expect to be provided honest advice, resources for development of skills, talents and improvement, as well as wisdom and Big Brother Mentorship.
Time: Doors open 11am starts from 11:30am-1pm
Lite refreshments will be provided.
Capacity will be limited to adhere to social distancing guidelines. Please RSVP to help us accommodate capacity requirments. Masks required.