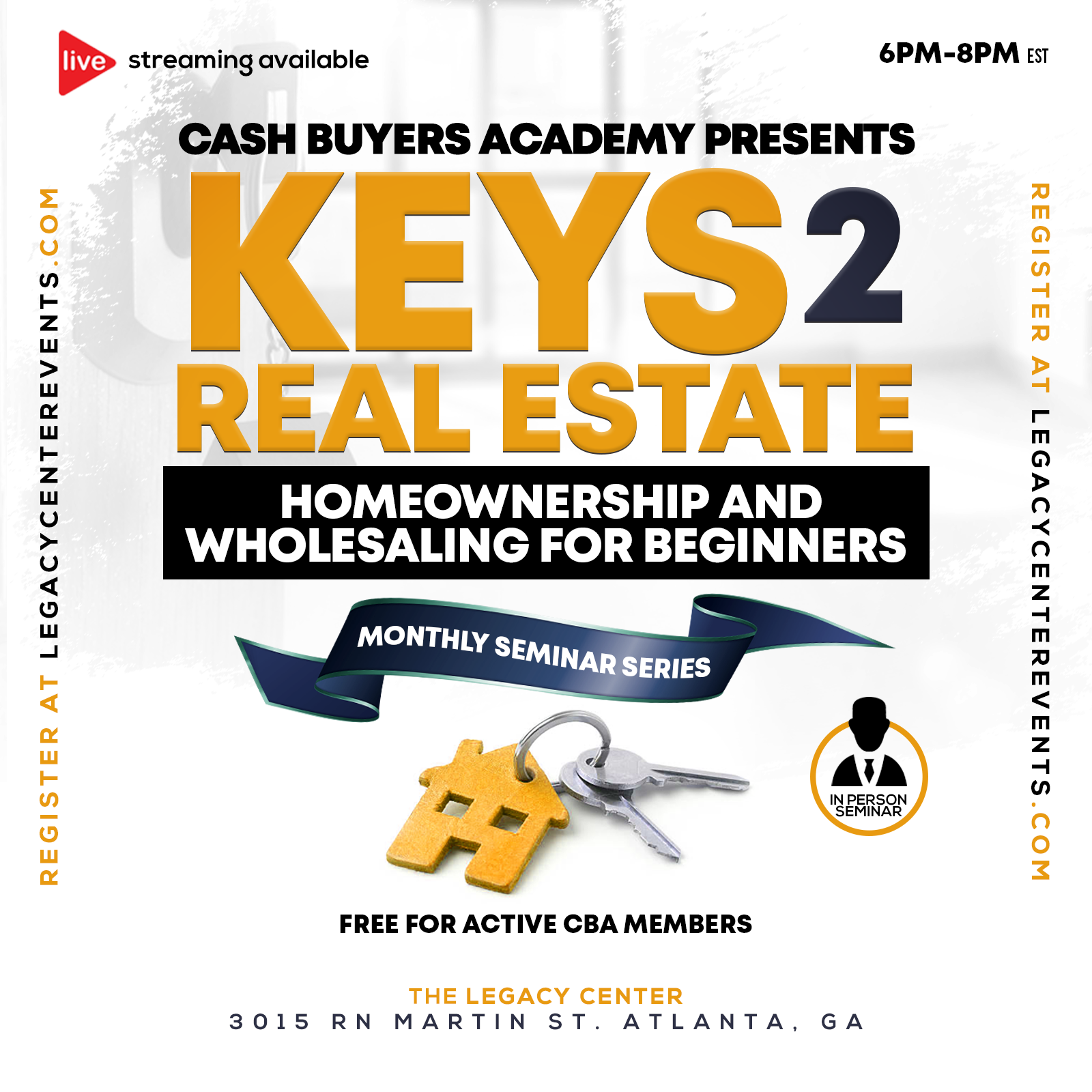 Millennial Hope Dealer Issac Grace, full time real estate investor & lead instructor of the Cash Buyers Academy has built a community of "beginners" in the real estate investment and homeownership space.
This month's Keys 2 Real Estate Class will focus on exactly how to acquire properties (either to make profits from, or to live in).
During this class you should come prepared to take notes for a behind the scenes look at the education and strategy needed to either quit a 9-5 or to simply begin to create generational wealth through ownership.